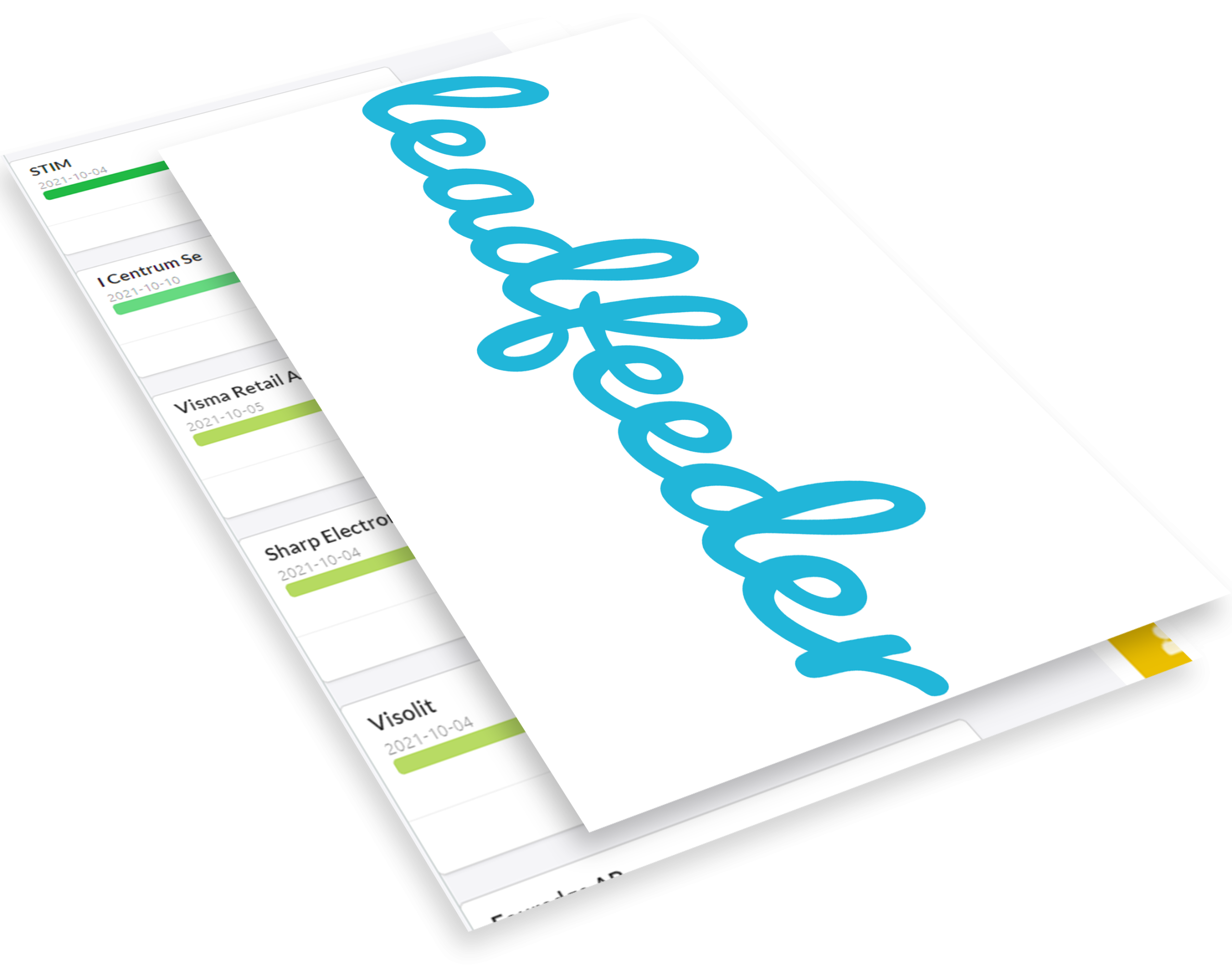 Leadfeeder
Leadfeeder ger dig möjlighet att kvalificera fler företagsleads utan att använda kontaktformulär. Genom att lägga en kort kod på din hemsida får du möjligheten att identifiera vilket företag som har besökt din webbplats. Med filter kan du anpassa ditt flöde av vilka leads du vill se och kvalificera enligt dina regler. Vår integration gör att du får se all info direkt i ditt SuperOffice där du enkelt kan välja att skapa eller uppdatera företag och notifiera ansvarig säljare att agera.
Identifiera vilka företag som besökt din webbplats utan att använda formulär

Se vilka sidor som besöktes, tid och datum samt information om företaget

Möjlighet att se hur besökaren navigerade på din webbplats för att lättare kunna kvalificera kontakterna

Skapa och uppdatera företagsinformation i SuperOffice

Notifiera rätt medarbetare så att den kan bearbeta sina leads
The app is automatically added to SuperOffice CRM
Next time you log in to SuperOffice CRM Online, the ActivityBoard navigator button and web panels will be available and ready to use
This app is priced at €7 per user per month
The number of users for this app is independent of the number of your users for SuperOffice CRM Online
Payment is made by invoice, with a 12-month subscription in advance
You agree to our general privacy terms on this page: i-Centrum Privacy
All SuperOffice user plans.
i-Centrum will store information about your SuperOffice online account to be able to send an invoice.
 We will store the SuperOffice user_id for each user that uses the app.