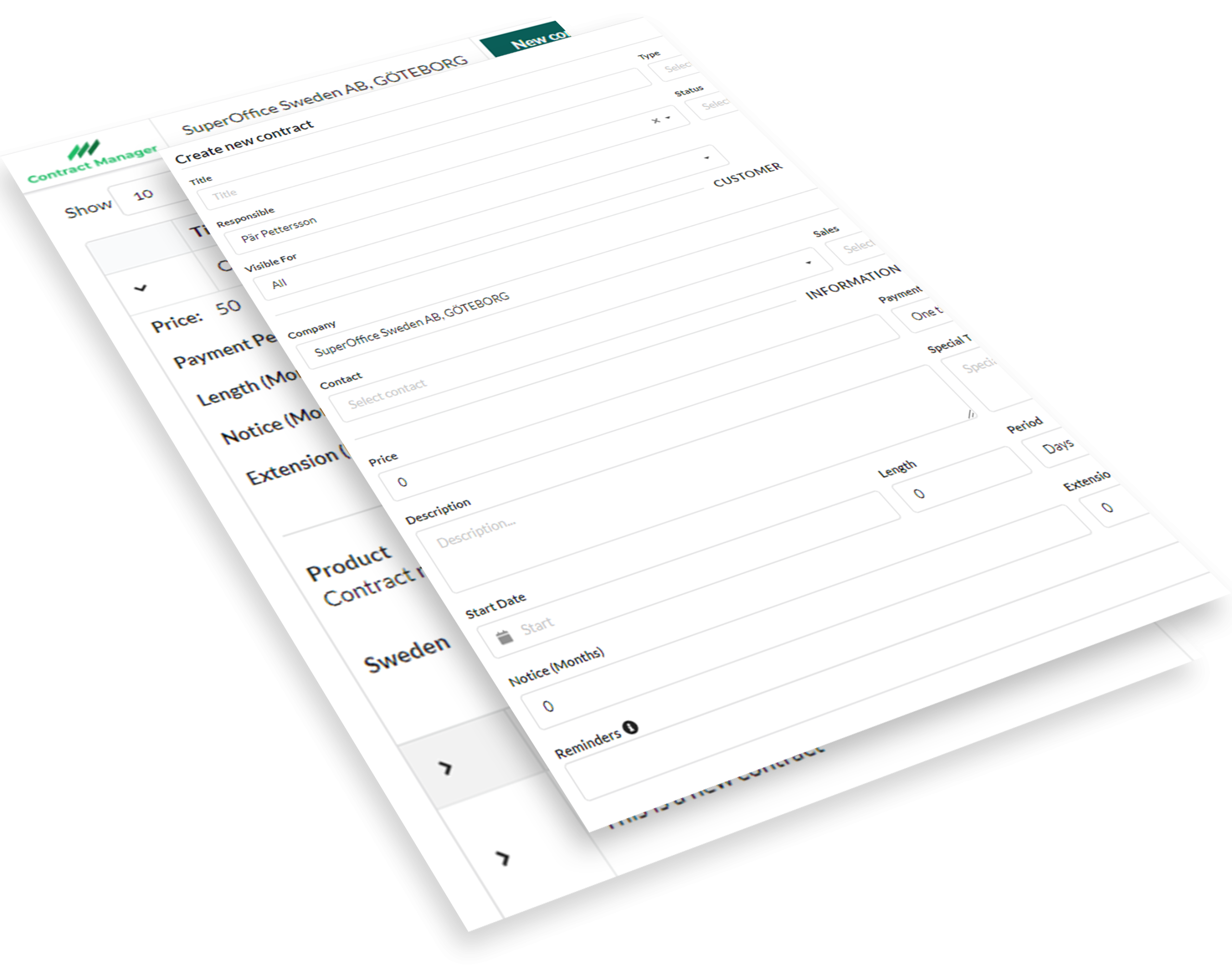 Contract Manager
Håll reda på dina avtal i Superoffice. Med Contract Manager kan du enkelt registrera och se dina aktuella avtal med dina kunder. Contract Manager lagrar dina avtalsdokument och viktig information om avtalen, vilket hjälper dig att ha kontroll på dina avtal. Med urvalsfunktionerna kan filtrera på alla egenskaper på avtalen du lägger in. Dessutom finns smarta påminnelser som hjälper dig att agera på avtal som är påväg att löpa ut och som ska förlängas.
Avtalshantering

Urval

Påminnelser

Dokument

Produkter och produktgrupper

Villkor och faktureringsdatum

Ger er full kontroll på era avtal
The app is automatically added to SuperOffice CRM.
This app is priced at SEK 50 per user and month.
The number of users for this app is independent of the number of users for SuperOffice CRM online.
Payment is made by invoice, with 12-month subscription in advance.
You agree to our general privacy terms on this page: i-Centrum Privacy
All SuperOffice user plans.
i-Centrum will store information about your SuperOffice online account to be able to send an invoice.
i-Centrum will store the SuperOffice user_id for all user that uses the app.